---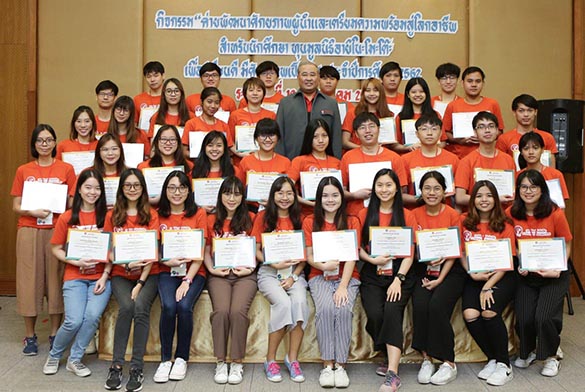 Project
"Leadership Development and Prepare for Working Life Camp  for Ajinomoto Talent Scholarship Student" 2018
---
Location
Phu Sak Tarn Resort, Nakorn Nayok Province.
---
Date
January 19-21, 2019
---
Description
"Leadership Development and Preparation for Working Life Camp 2018" is one of the activity that conducted for student under "Ajinomoto Talent Scholarship" to give an opportunity for learning and developing of their leadership including other preparation before the they are going to see the real life such as team building activities, how to write the application form, interview role play activity. Moreover, Ajinomoto Foundation had gave the good opportunity to students who had interested to work with Ajinomoto by fill out an application form.
For this activity was held at Phu Sak Tarn Resort, Nakorn Nayok Province, on January 19-21, 2019, led by Mr.Suradech Thiaphairat, Director and Deputy-Secretary of Ajinomoto Foundation gave the welcome and opening speech and Mr.Teerachai Khunticulla, Department Manager Corporate Social Responsibility Department of Ajinomoto Co., (Thailand) Ltd. gave closing speech and delivered certificate to students.
GALLERY
---