---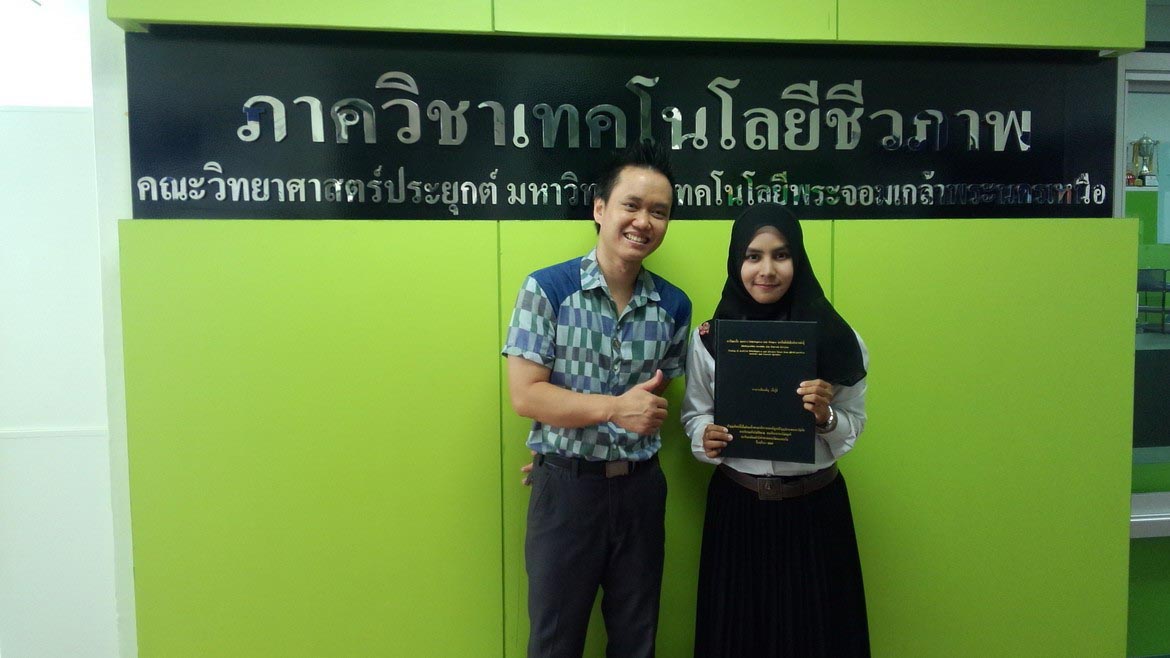 Name-Last Name   Ms. Duanpen Chuerpoodee (Nee)
---
Education
Applied Sciences and Biotechnology Major King Mongkut's University of Technology North Bangkok
---
Scholarship Year
6th Yr "Graduate with Ajinomoto Foundation's Scholarship ,Year of Graduation 2014
---
Present
Graduated
---
Motto
"Make the best out of today. Don't stop if you have not tried."
---
How did you feel when you received scholarship from Ajinomoto Foundation?
I was so happy and felt like I was a very lucky small child to receive such a good opportunity. I am very proud to be Ajinomoto scholar.
---
How does the scholarship help you?
The most important thing that Ajinomoto Foundation gave me was the opportunity to study bachelor degree. This helped me and my family tremendously. In addition, Ajinomoto also equipped me with a lot of experiences, e.g. training to prepare for professional life, interning at Ajinomoto, etc. All the staff at Ajinomoto always gave me advices and supported me in everything, which I truly appreciated. The Ajinomoto family is a warm family, not only helping financially but also emotionally. This has led me to walk in a good path and teach me to share and think of the overall society.
---
What do you want to tell Ajinomoto Foundation and other future scholars?
I want to sincerely thank all the supporters and staffs of this program for giving me one of the best opportunities in my life, taking care of me, giving me advices, and allowing me to be a part of Ajinomoto family for the past 4 years. I promise I will use all my knowledge to maximize benefits for the community. I want to tell the other future scholars to be diligent, make time to give back to society, don't stop trying, and fight all the challenges. Being a scholar will require you to maintain good grades, which I know is not easy, but everyone can do it. I want you to believe that the people in the foundation is like our real sisters and brothers, so love and respect them.
GALLERY
---
[Best_Wordpress_Gallery id="258″ gal_title="help-stu-14″]