---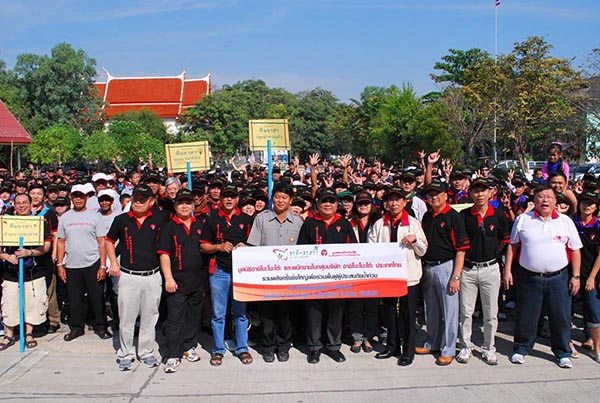 Project

"Aji Volunteer: Helping Flood Victims"
---
Location
Wat Khok School and Wat Khok, Bang Prak, Amphoe Mueang, Pathum Than
---
Highlight
Cleaning and rehabilitation of temples and schools from flood events
---
The "Aji Volunteer: Helping Flood Victims"
The "Aji Volunteer: Helping Flood Victims" is an activity organized to help and restore the flood affected areas in 2010. The event was held on December 18, 2010 was the first event organized by the Ajinomoto Foundation. There were a lot of volunteers attending the event, which was very impressive. Ajinomoto (Thailand) Co. Ltd. Employees cooperated to restore Wat Khok School and Wat Khok Pathum Thani areas. These areas suffered heavily from the flood so students could not go to school, people in the community could not go to the temple, organize activities, or perform any religious rituals. After the water level decreased, there were still stains, mud and moss, damages of school buildings, supplies, etc.
For this reason, the Aji people reunited power to help restore these areas so that the people could use them again i.e. the students could use the school area and the community could reuse their temples and facilities, and could return to life the same way.
Aji Volunteer worked hard to help the people, including cleaning the painted area, repairing the table and chairs, gardening and landscaping. After the mission, the places were restored and the work of the volunteers made the area beautiful again and could be used as before.
GALLERY
---
[Best_Wordpress_Gallery id="198″ gal_title="af-vo-2010″]